March 8, 2019


We have added a whole heap of new banner finishing options in Mediapoint IQ. Watch the above video to get more on this or keep reading the below.
More Banner Finishing Options
Under additional finishing in our PVC Banner product, we have added more finishing options for you. We have taken our most requested custom finishing options and added it into the system. What this means is our automated prepress process will automatically place your eyelets for you in these positions.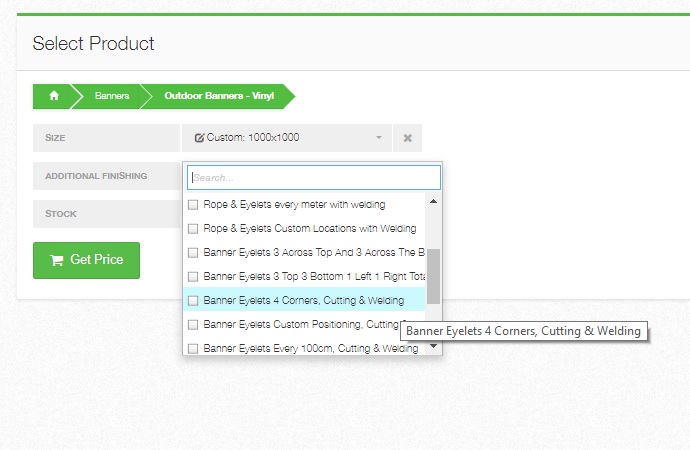 Do You Need Custom Banner Finishing Positioning?
If you need custom eyelet positioning and it is not on the list, then we still have you covered. In our additional finishing options, there are 2 types which will allow you to achieve this:
-Rope & Eyelets Custom Locations with Welding
-Banner Eyelets Custom Locations & Welding
But if you proceed with these options you will need to set up your artwork correctly. Please read the below steps and please setup your artwork correctly or we will reject your artwork.
How To Setup Your Artwork
If you select any of the custom options for eyelets then you will need to set up your artwork for us with the eyelet marks. Our prepress software will not be able to do this for your banner finishing.
So, if your artwork is 2000mm x 1000mm, you need to ensure your trim box is this size with 3mm bleed around.
For your eyelet positioning, you are to set up a 3mm dot with the center of the dot 26mm in from the edge of the trim box.
If your artwork is not set up with the dots, and you select the custom eyelet positioning option, then we will reject and request the artwork to be set up correctly.
If you have any questions about this then please feel free to drop us an email.