May 6, 2019


By watching the above video, you can get an overview of the full process we use at Mediapoint for Colour Matching.
Put Pantone C colours in your files
It is important that in your files you only put Solid Coated Pantone colours in your file. Our profiles will detect this and do a spot replacement to the closest possible match.
If you are using CMYK values or another type of Pantone colour, our profile will not detect this and do the spot replacement.
Picking A Pantone Colour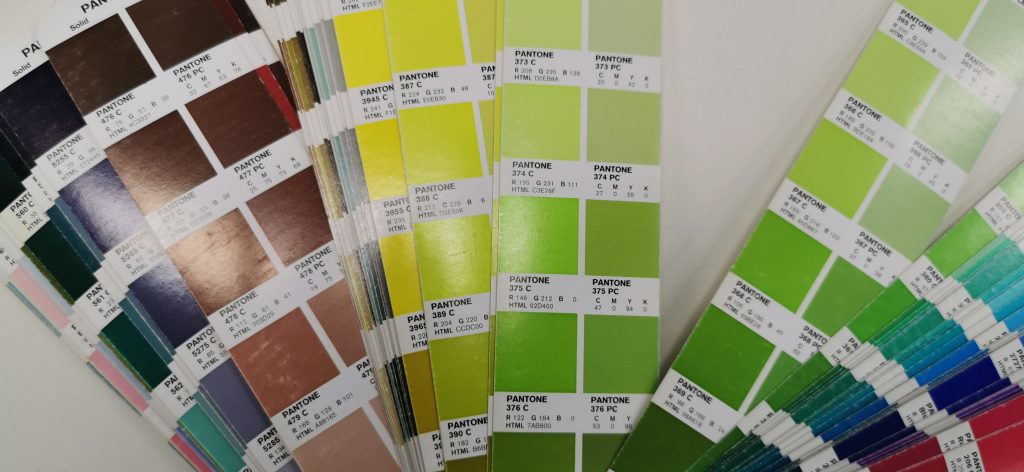 When picking a pantone colour, it is ideal to use a Pantone Bridge Book.
A pantone bridge book as the actual Pantone colour on the left-hand side as well as the closest possible match in a 4 colour digital printing process on the right hand side. The right-hand side is the closest colour we can hit to the pantone colour and is what our profile aims to replicate.
If You Need an Exact Match
If you have an ultra-fussy customer and needing exact colour matching the only way to this is to get a match off a colour chart printed on the exact same press and stock as the job you will be printing.
If you have these requirements speak to us about organising a time to be able to match off one of our charts.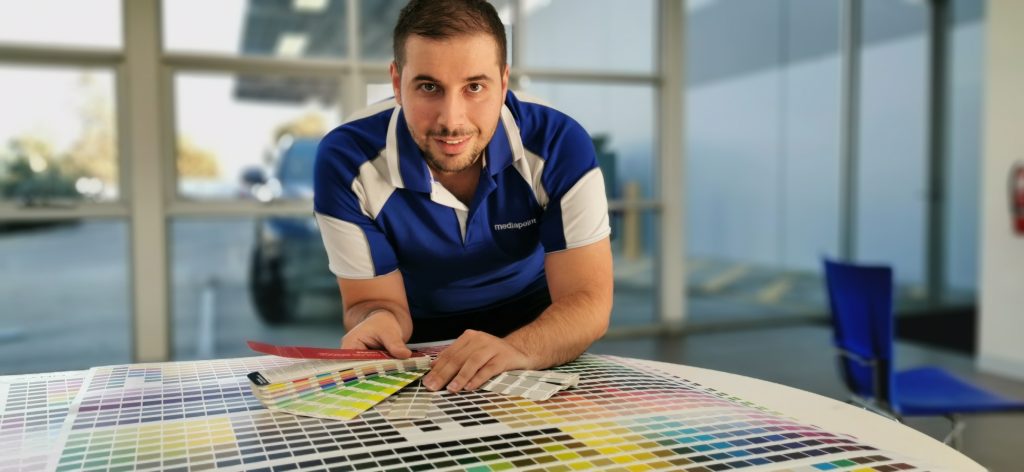 What If You Want to Check the Colour Before The Main Job Is Printed?
At Mediapoint we offer free printed samples on order over $1000+GST. For orders under this limit there is a $40+GST. This will give you piece of mind before the main order goes through.
Why Can't Some Colours Be Matched?
With digital printing we are limited to using 4 (CMYK) and 6 (CMYKLcLm) Inks to make a colour. Pantones are made using 16 colours. These extra colours are needed to create a wider ink colour gamut to hit certain pantones.
Even with 4 and 6 coloured inks to use we hit a very high colour score which we calibrate regularly.
It is also important to note that on our Flatbed Printer, we print with an Uncoated UV ink which has a lower colour gamut than glossy colours and ink.
Find out more about the products we offer with colour matching.